Tyre killers are spike barriers which are operated by hydraulic. These are ideal for places which might be under attack by vehicles. Hydraulic tyre killers include heavy duty spikes which rise from the ground. This system basically works like an access control barrier that can stop the entry of any unauthorized vehicle in a supervised area.
The tyre killers can also be installed with various access control elements like road blocker , security bollards or gates.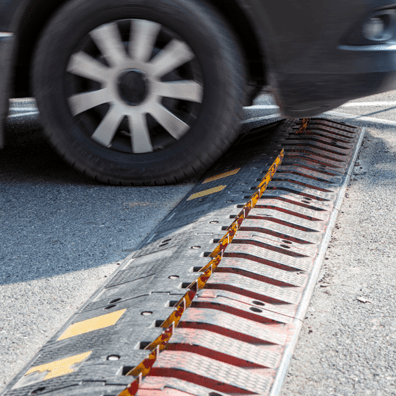 The system of hydraulic tyre killers uses mechanical movement and counterweights that only allow the exit of vehicles. These can be installed at the exit gates of the companies, convention centers, hotels and others. They can be closed too that makes them completely hidden in the street surface. They come in variety of sizes, so depending upon the needs of a place or area one can get them installed. For example in a military base there is a threat of unauthorised entry of wider vehicles, like trucks and tanks, thus here a tyre killers with 450 mm high spikes are perfect.
Key Features
Tyre killers can be handled manually in an emergency or power failure
Tested and certified.
Can be integrated with other access control devices.
Spikes are made of high-graded steel.
Robust construction.
Low noise operation.
Easy to install and maintain.