Parking Information System
The parking information system we employ includes counting sensors that accurately capture the vehicle count of all vehicles that entered and exited the premises. This information is captured by the local processor and stored for analysis and security purposes. The software uses a network controller as well to share real-time details on to the cloud storage which can then be accessed by the mobile App.
How it works:
This parking information system is being operated with the help of an efficient master controller which is integrated with the mainframe control system. The same is being done with the help of a Network controller. The information is stored in secure cloud storage facilities that can be accessed from anywhere on the mobile application using the software.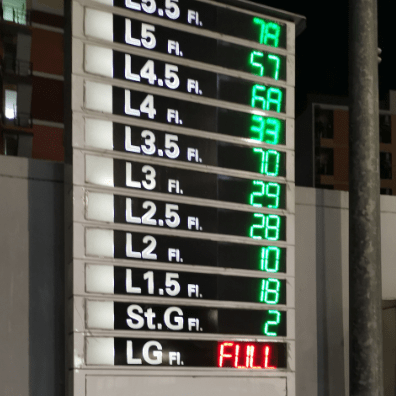 Features & Benefits : Car Parking Counting System:
A parking Counting System is known to be a common need for the comfort of visitors which helps to monitor the number of available spaces in the parking facility.
Intelligent Parking Counting System automatically counts the number of vehicles and in what directions they are moving.
Our intelligent parking counting system keeps a complete track of all the vehicles entering and leaving the parking facility. When all parking spaces are occupied, it displays a sign at the entrance of the parking facility to indicate that there are no parking spaces available.