Camera Based Guidance System
Camera-based parking guidance system gives drivers a better visiting experience, it can be integrated with a ticketless parking management system easily. The camera-based Parking Guidance System directs the motorist through parking facilities in order to locate the nearest available parking place.
Camera-based parking guidance system can cover up to 6 parking slots with a single camera, it captures the video incident for each parking space and playback recorded films for security purposes. Drivers will have a safer parking experience with the installation of camera based guidance system.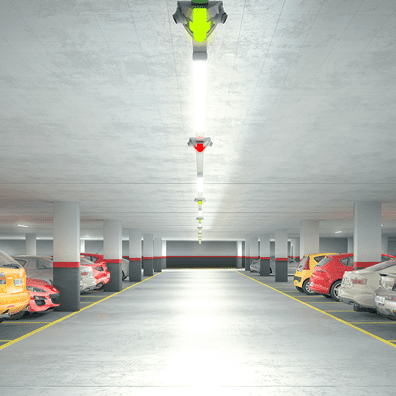 Automatic boom barriers are practical solutions that are cost-effective as well as highly efficient in traffic management. They are designed to work throughout the day and night without any hindrance or hurdles. Besides, they require very little maintenance which automatically reduces the downtime for the machine. Paired with 24V DC drive units, these boom barriers are electro-mechanical devices that function without heating up and causing unnecessary delays.