Door Frame Metal Detector - DFMD
A Door Frame Metal Detector (DFMD) is a metal detector fitted in a door to detect metal that may be hidden on the body of the person passing through it. Also known as "walk through" metal detector, it is widely applicable for screening at access point in Hotels, Airports , Malls, Multiplexes and various public visiting areas to detect the suspicious metals or weapons on human body.
Key Features
Corrosion resistance.
Harmless to human body.
Multi zones have adjustable sensitivity levels
Equal sensitivity for ferrous and non-ferrous meta
Easy to install and assemble
Well integrated LED and alarm to show where the metal is.
Easy maintenance and replacement.
Video Incident Detection Systems (VIDS)
High density fire-proof material.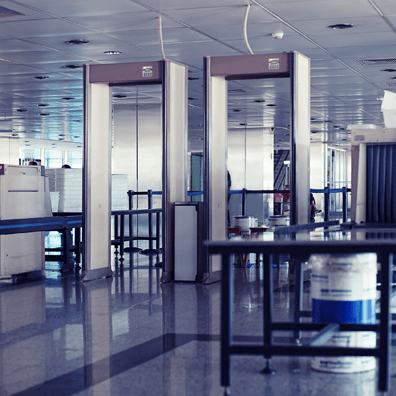 The PARKnSECURE's Door Frame Metal Detector are one of the finest walk through/door frame metal detectors and work on superior pinpoint technology and unmatched discrimination features. It has a unique multi-zone design that guarantees, first-rate performance to customers. It is capable of detecting the trafficking of metals and arms, also people passing through it never have any inconvenience. It works on supreme pinpoint technology along with unmatched discrimination features. Comprising of all safety features, our DFMD is truly the first choice of metal security door for professionals nationwide. We have customized the solution according to Indian standards that sound ideal for detecting any frisking or metal objects.